Announcements & News
Fall 2021 Active Guide
The Fall 2021 Active Guide will be mailed the week of August 16 to over 33,000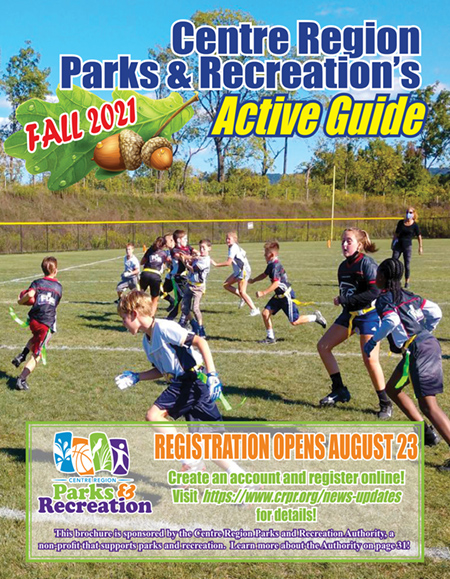 households in the Centre Region. So, not only can you get your program information from our website, to include text listings as well as as a downloadable PDF of the Active Guide, but you will receive information in your own mailbox!
The Agency won't be mailing the guides to any PO Boxes, but you can sign-up with us to receive a copy of the guide in the mail. Please contact us at 814-231-3071 or crpr@crcog.net to provide your mailbox address to us, and we'll be sure you get a copy.
Soon, the image to the right will be clickable so that you can view a PDF of the Fall 2021 Active Guide.
Fall registration will open on Monday, August 23.
Halloween Parade is just around the corner!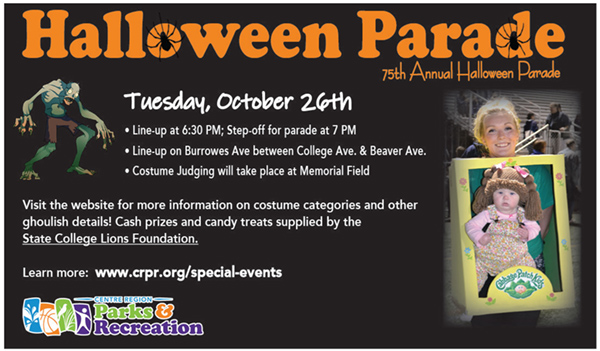 #OptOutside on Black Friday!
REGISTER
your team for this fun, outdoor event with new puzzle challenges!