Announcements & News
Summer 2022 Active Guide will soon be on its way!
The Summer 2022 Active Guide was mailed the week of May 16 in the State College Borough and in the Townships of College, Ferguson,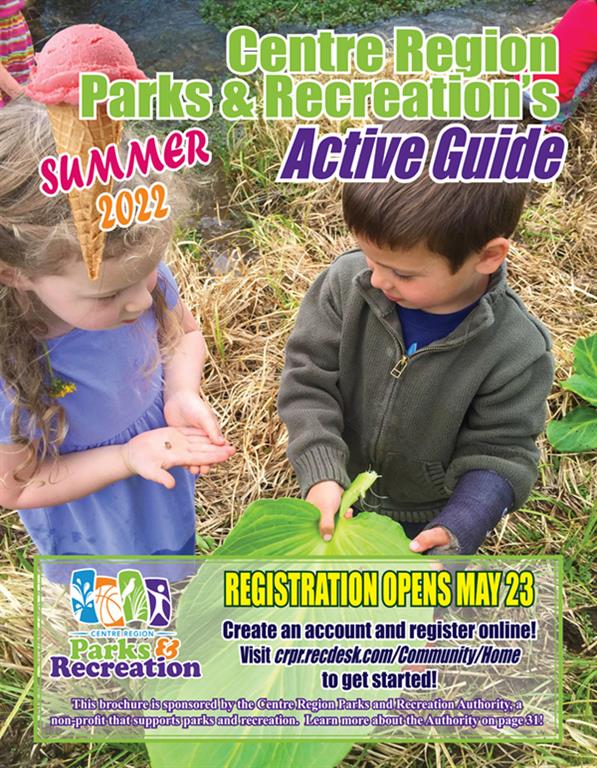 Harris, and Patton. Copies will also be available at Schlow Centre Region Library and at the Borough/Township Buildings very soon. Watch for the Active Guide to arrive in your mailbox on or around May 19/20.
Summer registration will open on Monday, May 23, so be sure to put that date on your calendar! We have some new programs and events in our line-up as well as some of your old favorites!
You can also find the 2022 Active Guide posted

HERE

!
Summer Camp Registration is Open Now!
The Summer Camp Guide was published on J
anuary 24 via our website and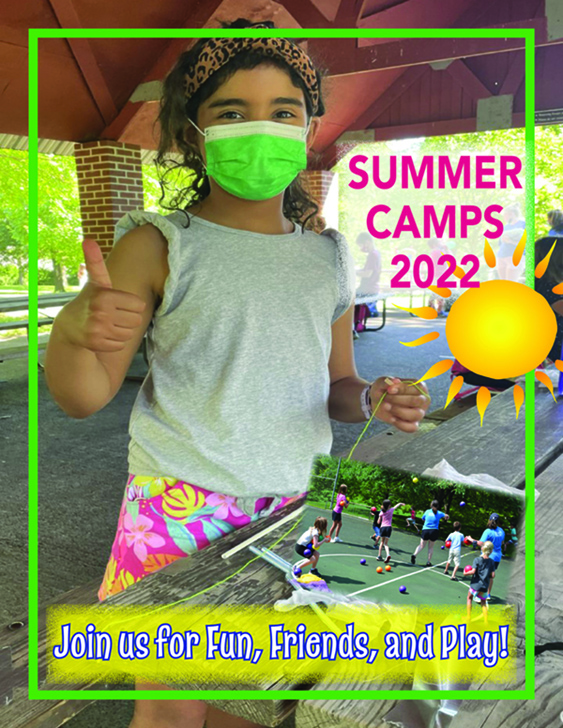 s
ocial media. You can find a listing of our Summer Camps
HERE
. We'll continue to update this Guide throughout the winter as new summer camps and additional summer camp details are added to the camp line-up. In fact, we've added State College Community Theatre and Tennis camps just in the last two weeks!
Broadway Camps have been updated as well, and registration opened on March 19 for these programs.
Registration for summer camp opened on February 1 for all camps and will remain open through the winter and spring months.
Skywatching/Stargazing with Central PA Observers

We are so excited to announce that our public stargazing/skywatching nights are returning in 2022! The Central PA Observers, a local membership organization, will be providing local volunteers and their telescopes for each evening's stargazing activity! You'll be able to peer into our vast galaxy and look at stars, planets, other galaxies, and even experience a close-up of the Earth's moon!

These events are held in the evening hours, so you may want to bring a flashlight to help you make your way from the parking area to the pavilions. Once you're safely on-site, it's "lights off!" Weather cancellations will be posted on this website's Urgent Alert and here on the Special Events page. Cloudy skies can cancel a stargazing depending on the percent of cloud cover! Please dress warmly for the evening temperatures, and wear closed-toe (and warm) footwear. These events are open to all ages, are FREE, and registration is not required! The photo to the right is the Helix Nebula, photographed by Bill Arden in October 2017.
June 3, 9:30-11:30 PM - Tom Tudek Memorial Park (meet near pavilion #1), 400 Herman Drive
August 5, 9:30-11:30 PM - Tom Tudek Memorial Park (meet near pavilion #1), 400 Herman Drive
September 2, 8:30-10:30 PM - Tom Tudek Memorial Park (meet near pavilion #1), 400 Herman Drive
October 7, 8-10 PM - Oak Hall Regional Park, meet near restroom/concession building), 120 Linden Hall Road