Announcements & News
Fall 2020 Active Guide comes out September 3!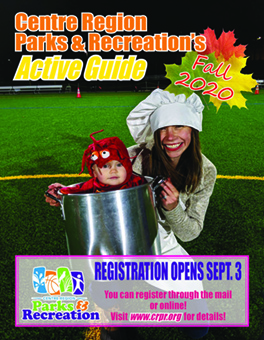 The Fall 2020 Active Guide will come out on September 3 and will be posted on the Agency's website. We are not printing the guide again this season to help save some money; the silver lining of not printing this fall is that we can continue to update the Guide as new programming becomes available.
Please visit the Agency's
website
for a copy of the brochure and see what exciting new programming will be available!
Ready for your first Virtual Race?
Join us for our first--and maybe your first--Virtual Race: the "Virtual Virus Vamoose!" This new event will provide a walking/running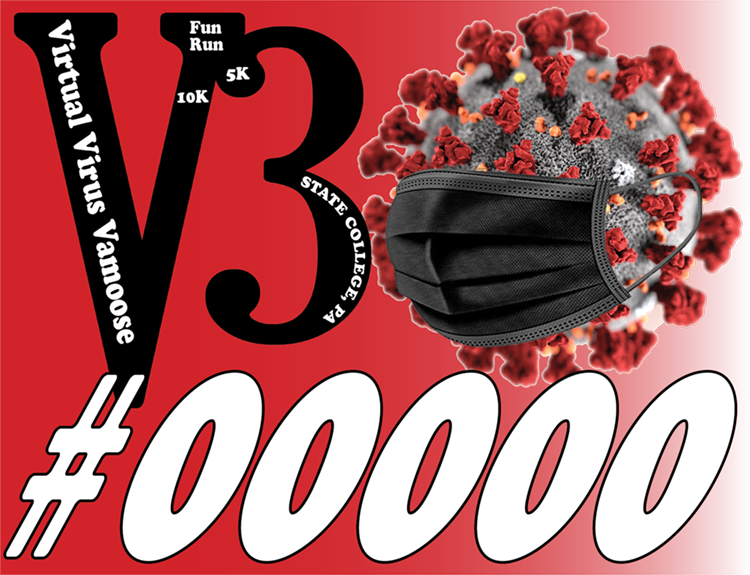 opportunity for youth and adults to participate in a Fun Run (one-mile), 5K, or 10K!
You'll have six weeks to walk/run your race and then upload your time, so you can walk/run this event on YOUR schedule!
Plus, you'll earn the coolest Race Bib and Racer's Medal around these parts!
All proceeds benefit Centre Region Parks and Recreation's operations...your Recreation Destination since 1966!
When you're ready to register, use this
LINK
and you'll have the option to register for one of the three events.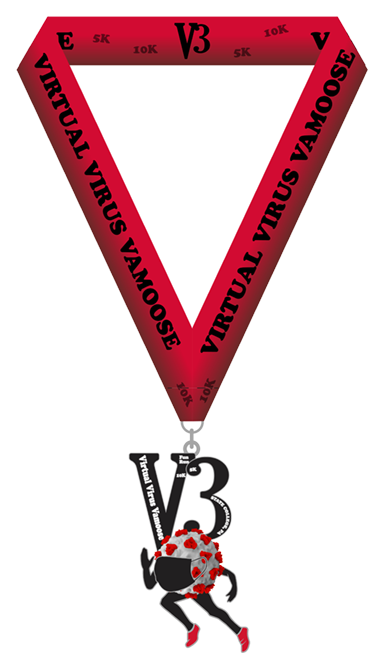 Have you created your new household account yet?
Have you created your household account in our new registration portal--RecDesk!
We believe all of our customers will find this portal to be intuitive, easy to navigate, and faster!
If you haven't yet seen our "Quick Hints" on how to set-up your household in advance of registration day, here are some helpful hints!
You can set up your account in advance by visiting crpr.redesk.com. To create your account, please follow these steps:
Visit

https://crpr.recdesk.com
Click "Create Account"
Fill in your name, phone, and email
Fill in all required fields
Choose your username (we suggest you use your email) and password
Click "Submit"!
You can also find video instructions on the RecDesk YouTube channel. Once you create your household account, you can also complete the Health & Safety Form for each child.
Need assistance? Don't worry! Our staff is here to help with every step. Please contact us Monday through Friday, 8 AM to 5 PM at 814-231-3071, crpr@crcog.net. At this time, our office remains closed to the public.